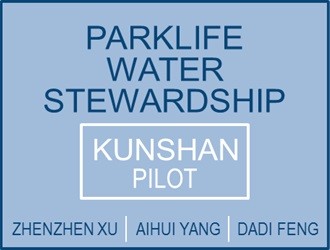 Clustered implementations of the AWS Standard: the example of Industrial Parks in China
Kunshan City is located between Jiangsu and Shanghai. It has been ranked as the most developed county-level city in China. In the southeastern part of Kunshan City lies Qiandeng town, home to manufacturers of electronic materials and high-end automotive components, trade logistics and other industries. Additionally, the town is a national agricultural demonstration area and an industrial base for circuit board production.
Limited water resource availability has become the main bottleneck restricting the industrial development of Qiandeng and the wider region. In recent years, the area has faced increasingly serious water challenges:
China's Water Ten Plan puts more stringent targets and deadlines for the Yangtze River Delta region
As both central and local environmental inspections are stepped up, pollution violations are more costly
The campaign to improve water quality has entered its final stretch, and basin-wide governance needs refinement and long-term mechanisms
Various stakeholders operating in this watershed increasingly need to understand the common challenges that they face together as a community
Under pressure from various policies and regulations, the industrial enterprises of Qiandeng town are also shifting to a more active strategy, with a more positive and systematic way to re-examine their own water use and wastewater discharge.
Under a cooperation framework involving WWF and the Jiangsu Provincial Development and Reform Commission, the park's water management innovation expert group was established, led by WWF. Starting from August 2016, the expert group and the Qiandeng Town Environmental Protection Bureau jointly promoted the industrial park's water stewardship enterprise capacity building project with AWS as one of the key members of the project and application of the AWS Standard as one of the central pillars of the project.
AWS Asia Pacific's Regional Director, Zhenzhen Xu is leading the AWS component of the project. Writing with colleagues from WWF-China and the Director of Qiandeng Town (Kushan City) Environmental Protection Office Zhenzhen outlines learnings on the project so far here.