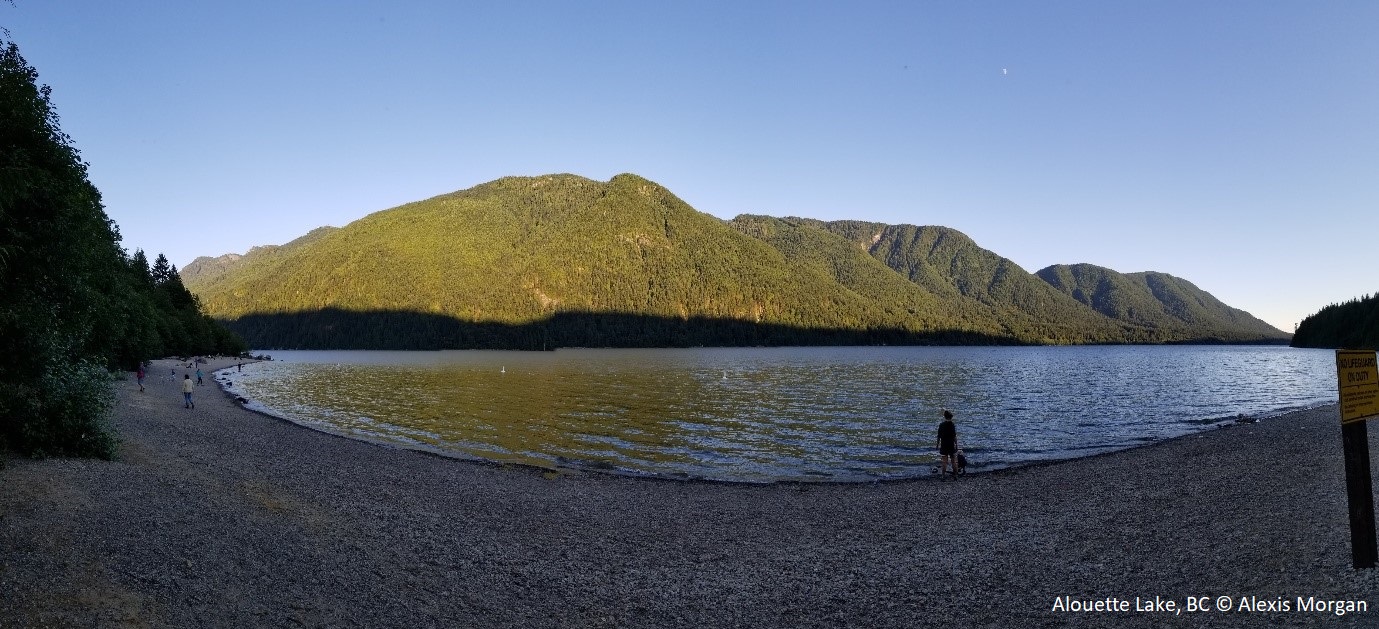 Announcement: New Chair of AWS
We are thrilled to announce that Alexis Morgan has agreed to take over from Michael Spencer as Chair of the AWS Board.
Alexis has been involved with AWS since 2009, having supported the development of the AWS Standard and its associated systems. We are thrilled to have Alexis take up the role and build on the valuable input from our outgoing Chair, Michael Spencer. Michael will remain on the Board and continue to work closely with AWS and we'd like to thank Michael for all his work as Chair.
We asked Alexis the following questions to help our members get to know him, and here's what he said…
1. Can you tell us a bit more about yourself? Why freshwater and water stewardship?
From a young age, I've always enjoyed freshwater and nature. Not sure if it came from catching leopard frogs in the ponds near my childhood house, or from seeing heavily degraded waterways in Asia as a boy, but I've always been interested in water. Later, I came to appreciate that to mobilize the kind of change we need to see, at scale, we will need to have business working as a force for good together with other sectors, which is what brought me to water stewardship. I have been with WWF for the past 16 years and currently lead WWF's global water stewardship community. I've also had a long history with AWS having been involved with the organization since late 2009, so I'm excited to see where it has come from and where it is now headed.
2. How did you get to be involved with water stewardship and AWS?
In 2009, some former colleagues at WWF approached me about the possibility of getting involved in this new standard system, the Alliance for Water Stewardship. Combining a mix of my background in hydrology, business, facilitation and knowledge of the NGO space, it was a very exciting opportunity and so I dove in, headlong! From 2010 until 2014, I was seconded into AWS and helped to lead the development of version 1.0 of the Standard, and then later helped to inform the original training and certification programs. That history also means that I'm very excited to be in the mix for the upcoming release of version 2.0, which will be making a solid standard even stronger, as well as new efforts around AWS's professional credentialing work.
3. What are you most excited about in your new role as Chair of AWS?
Tough one! Frankly, there are a bunch of things that I'm excited about. First, I'm very much looking forward to working with new and past board members to keep building on the good work that we've set in motion. After all, our primary role as a board is to ensure good governance! Second, I'm keen to work to further build and diversify AWS's membership base as strong, multi-stakeholder membership is at the core of what brings integrity and credibility to the system. Third, I'm hopeful about our efforts to grow our regional capacity. Being from an organization in WWF whose strengths lie in its local networks, I recognize the power of having regional capacity distributed throughout the world to bring water stewardship to life in local contexts. Lastly, I'm also very excited about the ability to have AWS work in partnership with its members in various sectors. AWS has such potential in linking its members together to become greater than the sum of its parts. This will be key to delivering upon the 2019-2022 strategy which seeks to drive influence, inclusion, and most importantly, impact.
4. What are your hopes for the water stewardship community in 2019?
I suppose my main hope is for greater collaboration. Freshwater faces daunting challenges – especially freshwater biodiversity which has plummeted by some 83% since 1970, more than any other species group – and if we don't work together, we will not solve shared water challenges. Scaling up is critical, but key to that, is working together. AWS offers the potential to help to share lessons around what is working and what is not so much, which is why I see it as a critical engine within the water stewardship community in the coming year and beyond.
5. What's your favourite river/lake/wetland/ that you've visited and why?
There are so many cool options! Lake Baikal in Russia holds a special place in my heart as it was another place I visited as a child and definitely left a lasting impression on me (partly because it is COLD!!! But many other reasons as well – heck – it even has its own seal population!). These days though, the mighty Fraser River is gradually stealing my heart. From an amazing delta and huge salmon runs to giant (3m+) white sturgeon and fertile farmlands that produce amazing berries, it is an incredible system, whose headwaters are stunningly beautiful to hike and enjoy.