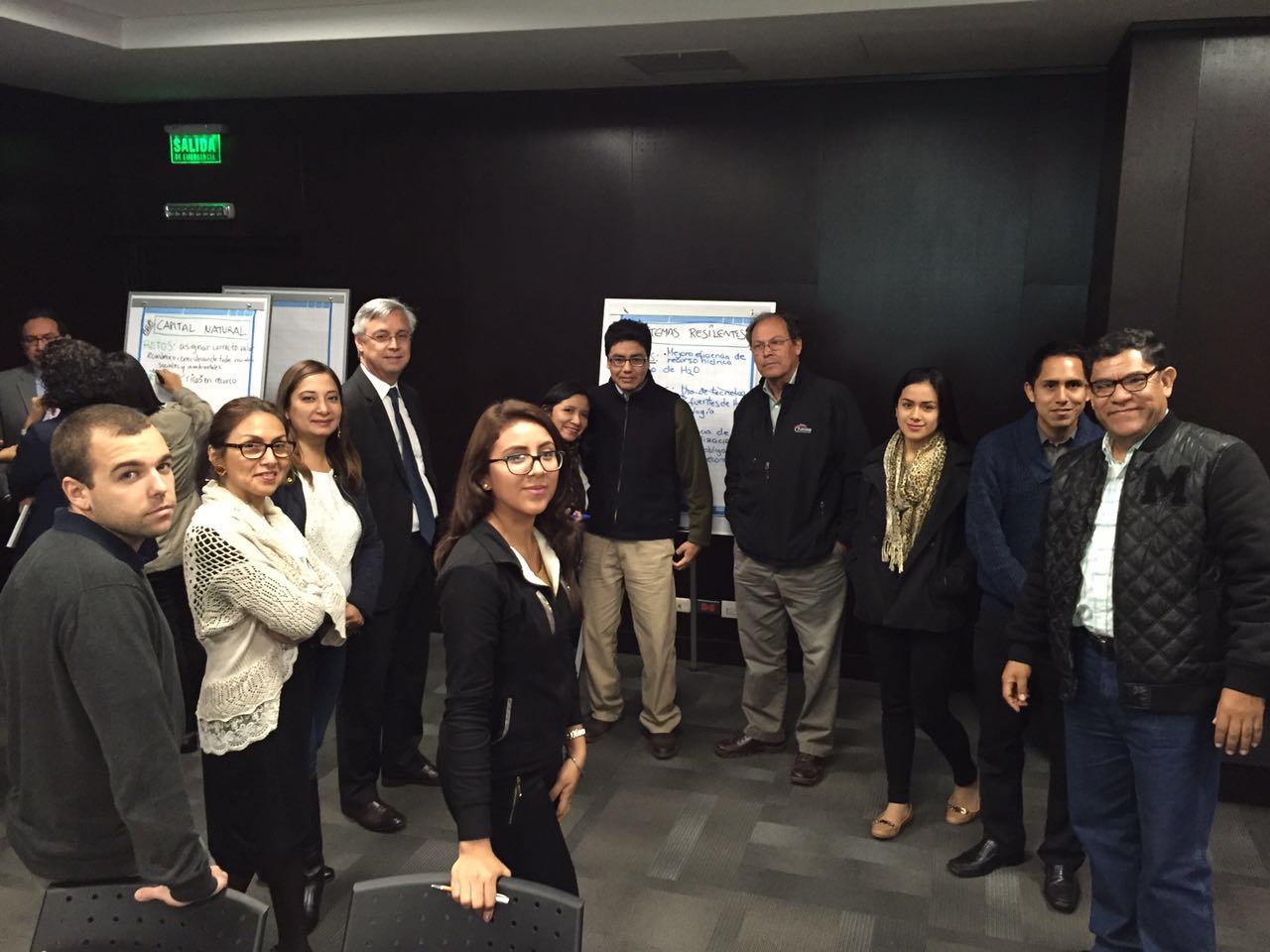 Foundations of Water Stewardship Training: March 28, Milwaukee, WI, USA
Date: March 28
Location: Milwaukee, WI, USA
Download the Foundation Training 2017 Flyer for more details
Program Objectives
The Foundations of Water Stewardship course will enable participants to:
Understand how water stewardship can contribute to their organisation's goals;
Gain a thorough overview of available tools to support the application of water stewardship;
Understand how to engage with the AWS Standard;
Grasp the core requirements of each of the six implementation steps of the AWS Standard; and
When appropriate, prepare participants for the Advanced Training in the AWS Standard.
Who Should Attend?
"Foundations of Water Stewardship" is relevant to a broad audience of sustainability professionals, major water users, the water and wastewater industry, watershed groups and water policy makers.
Program Format
This is a one-day face-to-face training program for up to 35 participants using online material and other documents that will be emailed to participants. Participant engagement will be an important component of the program through small group exercises and case studies. Upon satisfactory participation in the Foundation training, AWS will award participants a certificate of completion.
Learning Outcomes
By participating in Foundations of Water Stewardship participants will deepen their understanding of:
How water stewardship can be situated within an overall suite of business opportunities for water management;
The key elements of stewardship systems in general and how these are implemented in the AWS water stewardship system;
The range of risk and conformity tools that participants may be using or have heard about and show how water stewardship works with these tools;
How water stewardship is being applied in different contexts through examples of organizations working with the system;
How to work through the process of becoming a water steward
Steps 1 to 6 of the AWS Standard – and the role of the glossary and guidance;
How to put this introductory knowledge of the AWS Standard into practice through case studies;
The processes for verification of conformity with the AWS Standard; and
Available support for water stewardship projects and compliance requirements.
Accreditation and Intellectual Property
This program is based on implementation of the AWS International Water Stewardship Standard, a standard owned by the international Alliance for Water Stewardship (AWS).
Cost and Registration
Cost per participant will be $450.00. This includes course material, lunch and refreshments. Travel or accommodation costs are not included. Reductions are available for non-profit organizations and for individuals attending a second day of training (Advanced Training in the AWS Standard). See registration site for additional pricing information.
Contact AWS North America for more information: (414) 988-8749
aws@thewatercouncil.com
Venue and Logistics
Global Water Center
1 st Floor Auditorium
247 W. Freshwater Way
Milwaukee, WI 53204
Free onsite parking is available