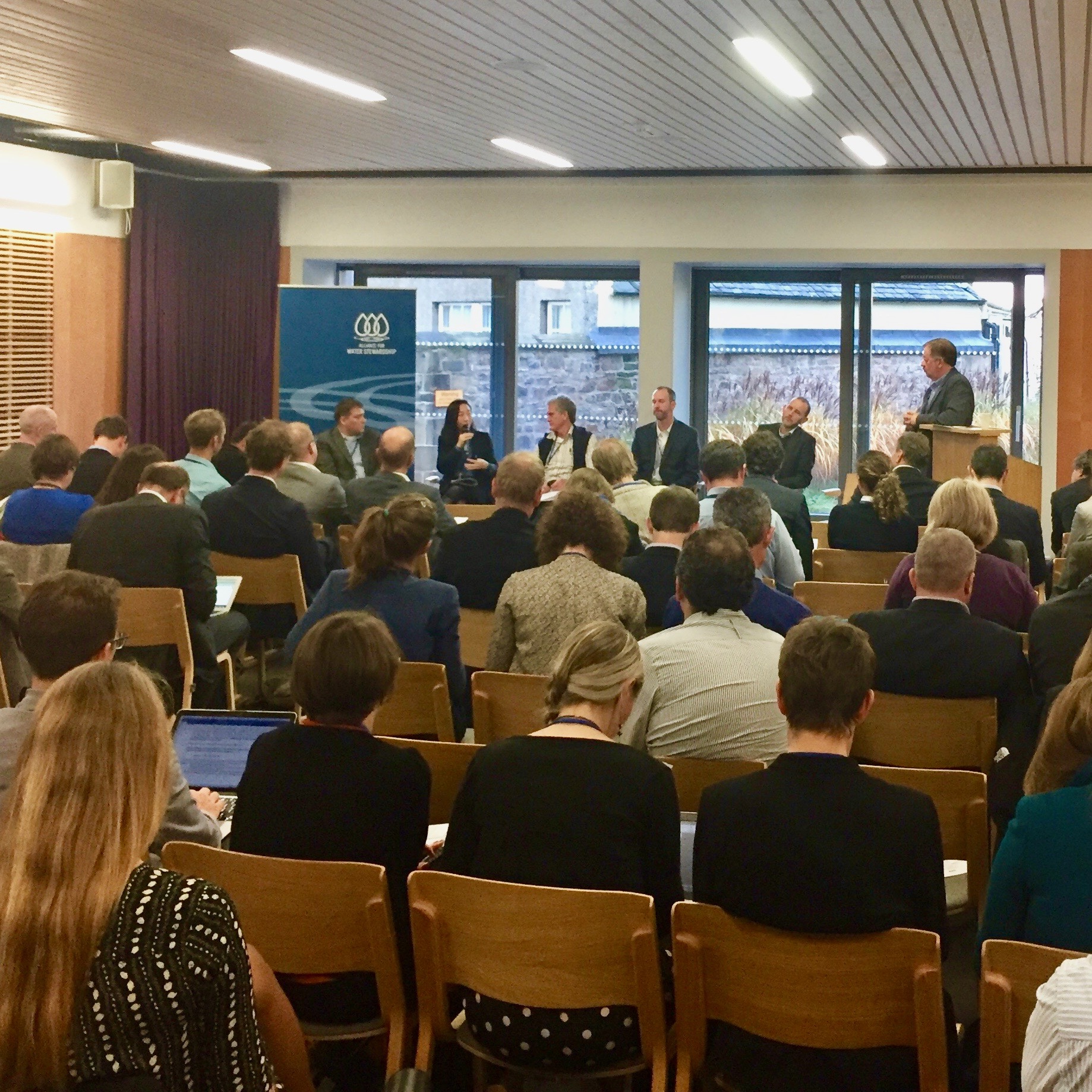 2016 AWS Global Water Stewardship Forum
Our first Global Water Stewardship Forum, held in Edinburgh in early November, proved to be a great success. Over 100 participants from more than 20 countries engaged in plenary and breakout sessions on key topics regarding water stewardship.
The Forum's Objective was to advance the integrity and coordination of water stewardship, helping to pave the way for scalable uptake and significant impact. Emphasizing the importance of "ownership" of AWS, the program included several sessions that were convened by our members and partners.
The Forum was supported by the Scottish Government and GIZ's International Water Stewardship Program (IWaSP). AWS member Diageo kindly hosted a drinks reception for delegates at the end of Day 1.
Download the Global Water Stewardship Forum Report
Access video interviews with Forum participants.
View pictures of the event.
We intend to hold the second Global Water Stewardship Forum next year. Dates and location for the event will be published early in 2017.