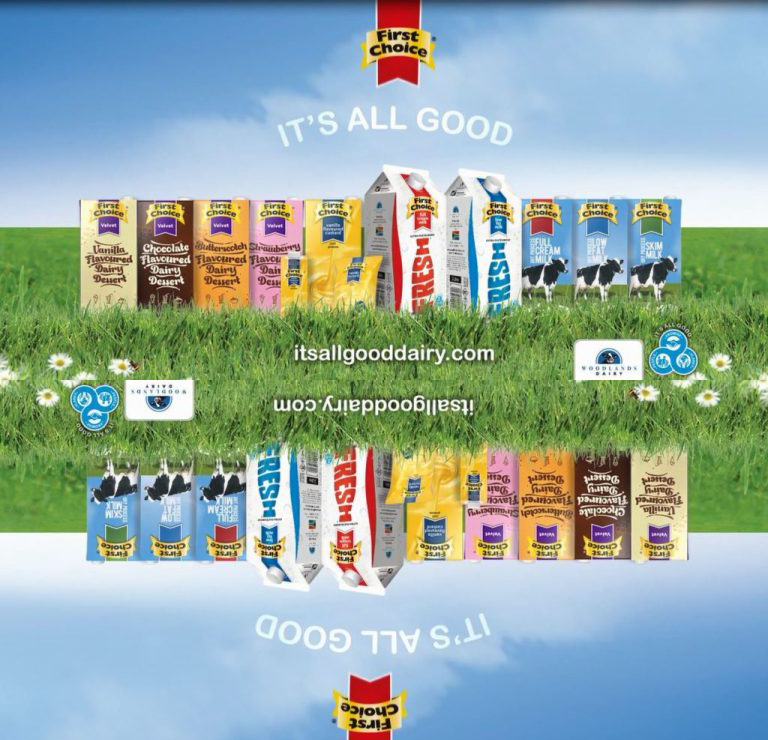 Southern Africa spotlight: Woodlands Dairy's water stewardship journey
Woodlands Dairy is one of the largest manufacturers of UHT milk in South Africa, marketed under the brand FIRST CHOICE®.  The Gutsche Family Investments (GFI), a family-owned business, is the major shareholder in Woodlands Dairy business. Two black owned partners, namely African Pioneer Group (Pty) and Nozala Investments (Pty) Ltd, jointly hold the balance of the shares of the company.
Since being introduced to the Alliance for Water Stewardship Standard by WWF-South Africa, the Woodlands Dairy, Sustainability Manager, André Adendorff, has been leading the company on a path towards certification against the AWS Standard.  In the true spirit of water stewardship Adendorff says, "We are working hard beyond the factory fence-line to have a greater positive impact."
As water use efficiency is a critical measure in dairy packaging industry, Woodlands Dairy has been actively measuring and monitoring their water usage per volume of product produced since 2013. "Our year-on-year average water usage per litre of milk produced has consistently declined from 2011, " said Adendorff. Woodlands Dairy has future plans of decreasing their water demand by implementing rainwater harvesting methods from their large rooftop areas.
The wider benefits of Woodlands Dairy's water stewardship journey are being felt in the catchments in which their supply farms are located. Adendorff says, "As responsible water stewards we are part of our catchment management forum, which assists in engaging with stakeholders and better understanding the water related challenges of the overall catchment."
Further strong evidence of their commitment to the AWS Standard is Woodlands Dairy's strong focus on its indirect water use. Adendorff reflects, "In 2013 we started the Woodlands Dairy Sustainability Project, which encourages our producer farms to be more efficient in their water use as part of a holistic sustainable management strategy." 
Summing up Woodlands Dairy's thought processes, succinctly,  Adendorff says,
"We chose the AWS Standard because their four outcomes resonated with us and the goals we hope to achieve."